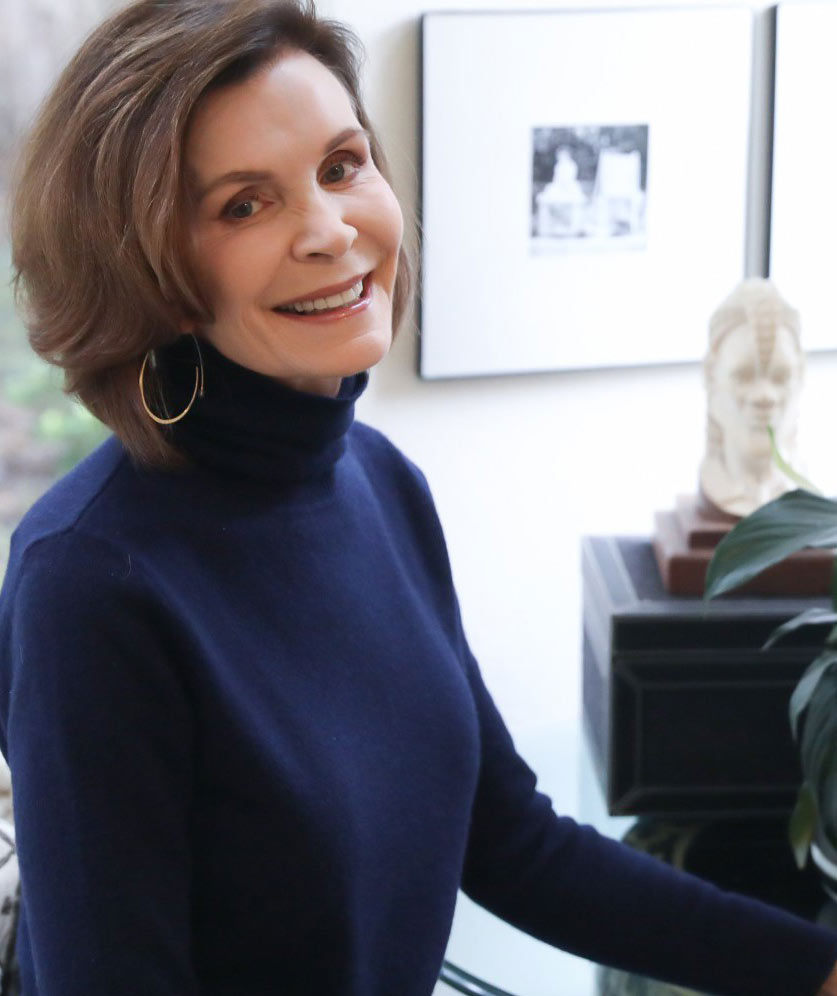 Kae's diversified background has given her a unique approach and perspective that are reflected in her work. She has designed projects that widely vary, such as a Victorian Inn located in the California wine country, to a prohibition style wine bar, to high-end contemporary residences in California, Colorado, and Washington.
Her distinctive style pairs sleek refined furnishings with a touch of whimsy, creating stunning transitional projects that are comfortable, elegant, and always a reflection of her clients....
---
Born on the Olympic Peninsula, Kae spent her childhood in the Bremerton-Bainbridge Island area before moving to Seattle in early adulthood to live on Magnolia Bluff.  Her professional background began with an undergraduate degree in Psychology. A long career in the Fashion Industry, and finally a return to education to pursue a Master's degree in Interior Architecture and Design round out her formal education.
This unusual mix of Psychology and high fashion has given her a winning interpretation of design. Psychology acts as the foundation with which to evaluate her clients' needs.  It emphasizes the importance of color and palette choices, as well as the effect of color on moods and actions. Her years as a runway and print model in Los Angeles and New York have given her valuable experience and a strong understanding of fabrics, pattern, scale, and spatial design. Most of all, these talents and her practical experience in the design field afford her an innate sense of style and a chameleon design ability to adapt to the needs and wants of each individual client, not just present a "one look fits all, cookie-cutter" design sensibility.  Her high-end residential projects are unique blend of a client's personality as interpreted by Kae.